Öppen form – anteckningar om skönhet och rum
open form - notes on beauty and space
Asbjörn Andresen & Lisa Sigfridsson
Vänersborgs konsthall 16 november 2014 – 7 januari 2015
Vi ville göra en undersökning om skönhet. Vad är skönhet - hur och när uppstår den?
Med utgångspunkt i ett antal huvudsakligen monokroma pannåer, podier (öar) med installationer av objekt, och ett tomt rum, tog vi oss före att pröva hur dessa skulle kunna samverka och kommunicera med varandra i en sådan process.
Vi tyckte oss finna att skönhet faktiskt kunde uppstå med de förutsättningar vi hade gett, men ofta på oväntade sätt och i oväntade konstellationer.
De två stämmorna i rummet kalibrerades allt finare: Bilderna med sin direkta färgverkan och påverkan på sinnet; öarna med sina installationer av sköra objekt – som kunde väcka många konkreta associationer. Men eftersom de var placerade i rytmiska förhållanden kunde de också ses abstrakt.
När vi fick dem att svänga tillsammans tyckte vi att skönhet – och därmed också ett slags andlighet – uppstod. Men undersökningen fortsätter.
I samband med utställningen höll vi också ett antal workshops på temat Öppen form.
In connection with the exhibition we also held a number of workshops on the theme of Open form.
We wanted to make an investigation on beauty – how and when does it appear?
With our starting-point in a number of mainly mono-chrome boards, podiums (islands) with installations of objects, and an empty space, we took upon ourselves to test how these would cooperate and communicate with each other in such a process.
We thought that we saw that beauty actually could appear with the conditions we had given, but often in unexpected ways and in unexpected constellations.
The two musical pitches in the room were being calibrated finer and finer: The pictures with their direct colour impact and effect on the senses; the islands with their fragile objects – which could evoke many concrete associations. But since they were placed in rhythmical relations they could also be seen in an abstract way.
When we got to see them vibrate together we thought that beauty – and thereby also a sort of spirituality – appeared. But the investigation continues.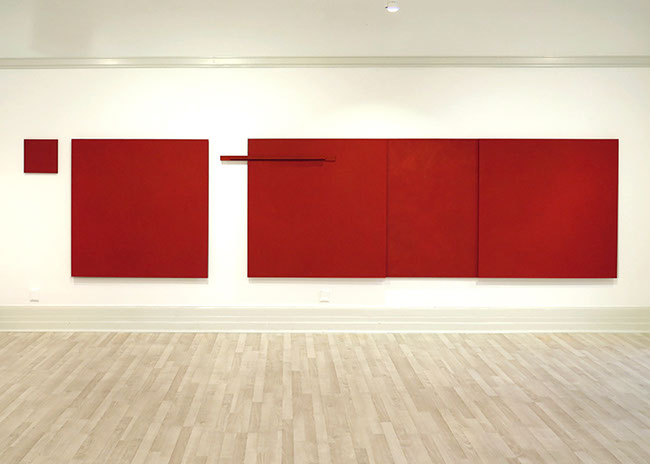 Röd komposition
Red composition
3 st 122 x 122 cm
1 st 122 x 122 cm
1 st 30 x 30 cm
tvärslå, trä/crossbar, wood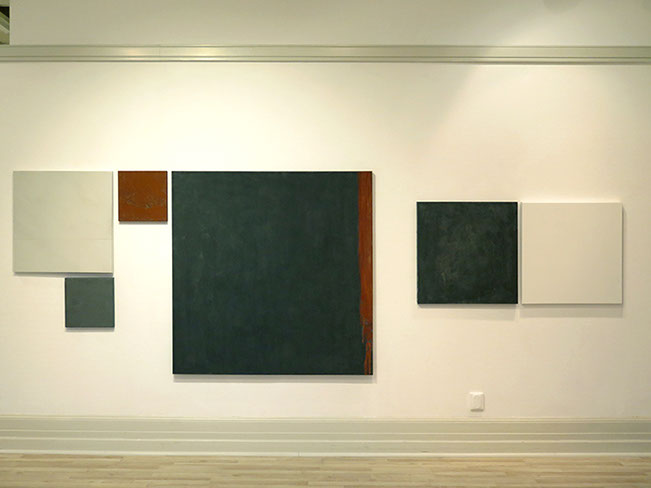 Svart-vit-caput mortum komposition
Black-white-caput mortum composition
1 st 122 x 122 cm
3 st 60 x 60 cm
2 st 30 x 30 cm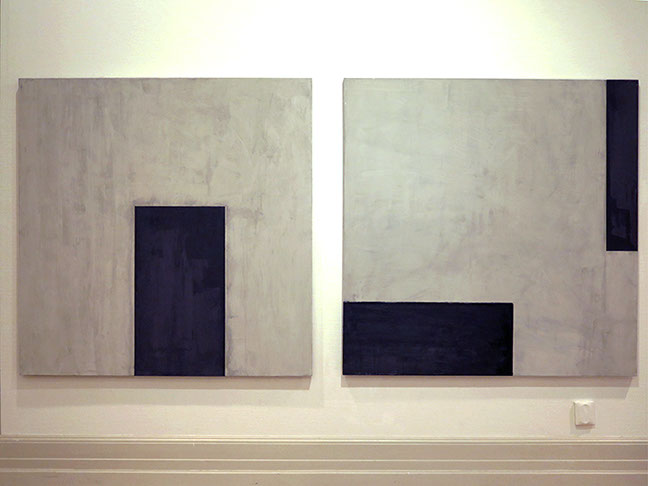 Svart-grå komposition
Black-grey composition
2 st 122 x 122 cm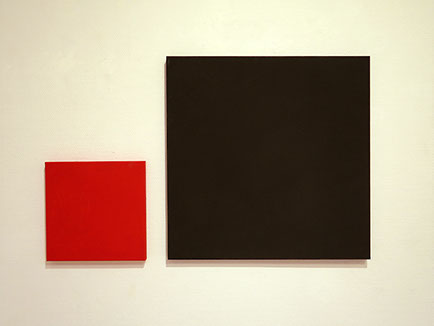 Röd-umbrasvart komposition
Red-umber black composition
1 st 60 x 60 cm
1 st 30 x 30 cm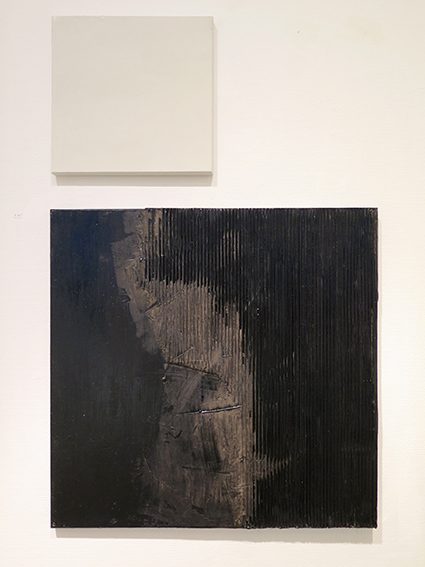 Svart-vit komposition
Svart-vit composition
1 st 30 x 30 cm
1 st 60 x 60 cm
Grå-vit komposition
Grey-white composition
1 st 60 x 60 cm
1 st 30 x 30 cm
Limegrön komposition
Limegreen composition
3 st 60 x 60 cm
1st 60 x 60 cm
1 st 30 x 30 cm
Umbra-violett-limegrön komposition
Umber-violet-limegreen composition
3 st 30 x 30 cm
Skärvor
Shards
på podium/on a podium
35 x 105 x 105 cm
Ockra-terra komposition
Ocre-terre composition
3 st 30 x 30 cm
1st 122 x 122 cm
1 st 122 x ca 30 - 20 cm
1 st 10 x 5 x 100 cm
Umbra-coelinblå komposition
Umber-coelinblue composition
1 st 30 x 30 cm
1 st 60 x 60 cm
Olivgrön-mörkgrå komposition
Olive green-dark grey composition
1 st 30 x 30 cm
2 st 60 x 60 cm
Grå-grå komposition
Grey-blue composition
2 st 60 x 60 cm
Svart-grå-ljusgrå-blå komposition
Black-grey-light grey-blue composition
3 st 30 x 30 cm
1 st 60 x 60 cm
Lagat
Mended
objekt på podium/objects on a podium
35 x 105 x 105 cm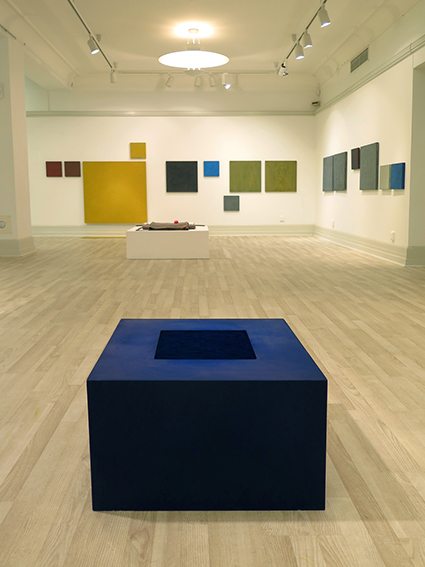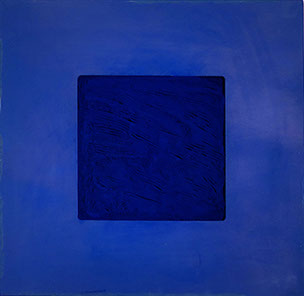 Översikt
Overview
Blå kub
Blue cube
Målad + löst pigment (preussiskt blått)/Painted + loose pigment (prussian blue)
35 x 80 x 80 cm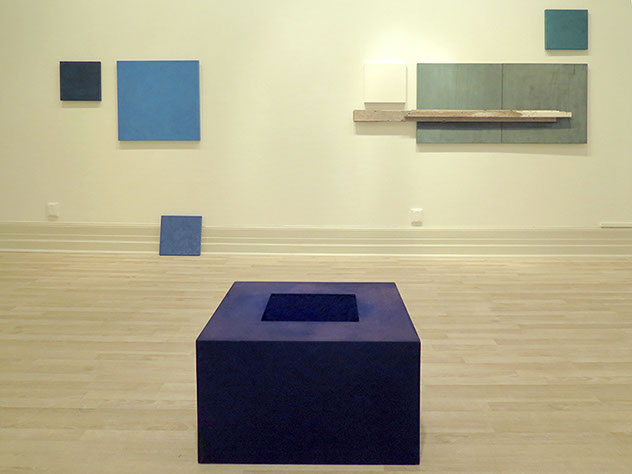 Blå-blå komposition
Blue-blue composition
2 st 30 x 30 cm
1 st 60 x 60 cm
Olivgrön komposition
Olive green composition
1 st 30 x 30 cm
2 st 60 x 60 cm
trä
Kub
Cube
Målad + löst pigment (preussiskt blått)/
Painted + loose pigment (prussian blue)
35 x 80 x 80 cm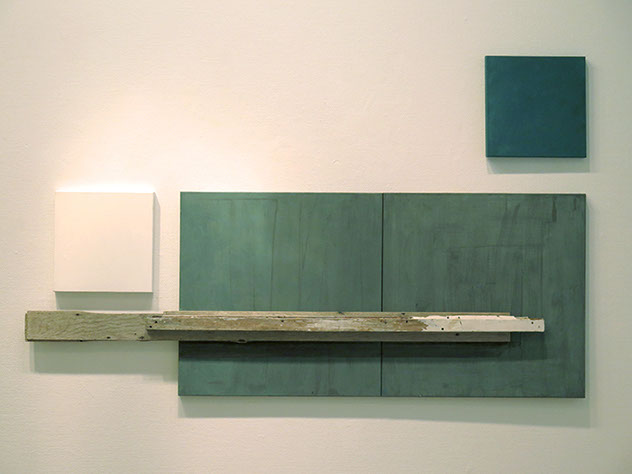 Olivgrön komposition
Olive green composition
1 st 30 x 30 cm
2 st 60 x 60 cm
tvärslå trä/crossbar, wood
Blå-grå komposition
Blue-grey composition
1 st 30 x 30 cm
1st 122 x 122 cm
Grå-svart komposition
Grey-black composition
1 st 30 x 30 cm
1 st 60 x 60 cm
Grå
Grey
1 st 60 x 60 cm
Kub
Cube
Målad + löst pigment (preussiskt blått)
Painted + loose pigment (prussian blue)
35 x 80 x 80 cm